Georgia Migration
Residence permit and residence card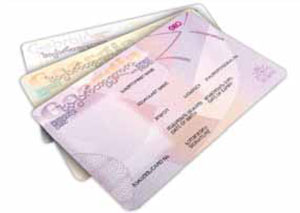 Residence permit authorizes the right of a foreign citizen to enter and stay in Georgia or transit the territory of Georgia during the term of validity of residence permit. It also authorizes a holder to invite another foreigner to Georgia.
To obtain a residence permit, a foreign citizen must either personally or via authorized representative apply to any territorial office of the Public Service development agency, branch of the Public Service Hall or Community Centre, or apply online via the distance service of the Public Service development agency: https://services.sda.gov.ge. an application and enclosed documents submitted to authorized entities must be in Georgian. However, an application completed in english and/or russian may also be processed. moreover, a foreign citizen's passport may be submitted to the Public Service development agency without a Georgian translation if the personal data in the passport is provided in Latin transliteration (alphabet).
Georgia issues the following residence permits:
Work residence permit is issued to persons coming to Georgia for entrepreneurial or labour activities as well as to freelancers;
Study residence permit is issued to persons coming to Georgia to study at authorized educational institutions;
Residence permit for family reunification is issued to family members of a foreigner holding a residence permit and/or person who has been granted a status of stateless person in Georgia. Family members include: a spouse, child, and a parent, also an underage or incapacitated person being fully dependent and/or being under their care (guardianship);
Residence permit of a former citizen of Georgia is issued to a foreign citizen whose Georgian citizenship has been terminated;
Residence permit of a stateless person is issued to a person whose status of stateless person has been established in Georgia;
Special residence permit is issued to a foreign citizen who, based on a reasonable doubt, might be a victim of human trafficking. Such instances are specified in the Law of Georgia on Combating Human trafficking. a special residence permit is also issued to a foreign citizen who has written endorsement from a member of the government of Georgia, asking to issue a temporary residence permit to the person. it can also be issued to a foreigner subject to expulsion, after 5 years since he/ she was granted the right of temporary stay, and to the citizen of foreign country who has a status of Compatriot residing abroad;
Permanent residence permit is issued to a spouse, parent and child of citizen of Georgia; also to a foreign citizen who, holding a temporary residence permit, has resided in Georgia during the preceding six years. if the person lived in Georgia for educational purposes or medical treatment or spent some time working at the diplomatic mission or at an equivalent representative office, this period cannot be counted towards the pre-requisite six-year term;
Investment residence permit is issued to a foreign citizen who invested at least Gel 300 000 in Georgia. this provision is prescribed in the Law of Georgia on Promotion and Guarantees of investment. in such cases, residence permits are also issued to the investor's family members, which include a spouse, underage dependent and/or fully dependent incapacitated person;
Temporary residence permit is issued to a foreigner, who according to the Law of Georgia on elimination of domestic Violence, Protection of and Support to its Victims, has been recognized as a victim of domestic violence;
Short-term residence permit is issued to the person – and his/her family members – who, according to the rule established by Georgian legislation have the right to immovable property (except for agricultural land), with the market price above uSd 35 000 equivalent in Gel.
A foreigner legally staying in Georgia and having any of the above-listed residence permits, has the right to receive the other type of residence permit in case he/she meets the requirements set for receiving the latter.
Study, work, family reunification, special, temporary and short-tem residence permits as well as residence permits for former citizen of Georgia or stateless person are issued with the right of temporary residence, for 6 years. these types of residence permits are issued for the term ranging from six months to one year first, and may be extended thereafter for the term of up to 5 years.
Investment residence permit, permanent residence permit, and residence permit of stateless person are issued for an indefinite term. a residence permit of stateless person is issued for an indefinite term only to those persons whose Georgian citizenship has been terminated through renunciation, or to persons who had permanently resided in Georgia by 31 march 1993, were not recognized as citizens of Georgia and after 31 march 1993 maintained their permanent registration in Georgia.
A residence permit is issued by the Public Service development agency within 30 days after receiving a complete set of required documents. However, the permits can be issued in accelerated manner; for detailed information on the fast-track service visit us.
The Public Service development agency issues an e-residence card to a foreigner who holds a residence permit in Georgia. the residence card is an identity document certifying an identity of a foreigner living in Georgia, his/her citizenship and a place of his/her residence in Georgia.
Russia Migration
Migration card
This small form has to be completed (in English or Russian) in duplicate before you go through Russian passport control. At major airports, this process is now handled automatically for you and you will be handed a printed stamped migration card at passport control. If you are entering Russia by train, then you will be provided with a migration card by the conductor before you reach the border. Otherwise, you will be able to find migration cards in stands in the waiting halls for passport control at border points.

The form for migrations cards is fairly self-explanatory. The "Address (host organization) in Russia" is the address of the organization that issues your visa support documents. For example, if you book accommodation and order your visa support through this site, then the address will be: Saint-Petersburg.Com, Inc., 154, Prospekt Engelsa, St. Petersburg.

When you present your migration card at passport control it will be stamped and one half will be returned to you. You must retain this during your trip and submit it at passport control when you leave the country. As will all other travel documents, we strongly recommend that you make photocopies of your migration card in case of emergency.